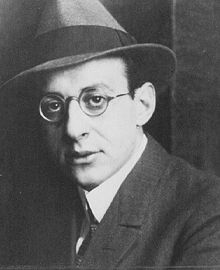 Frederick S. (Fritz) Perls (1893 - 1970) was a noted German-born psychologist and psychotherapist.
He coined the term 'Gestalt Therapy' for the approach to therapy he developed with his wife Laura Perls from the 1940s, and became associated with the Esalen Institute in California in 1964. His approach is related but not identical to Gestalt psychology and the Gestalt Theoretical Psychotherapy of Hans-Juergen Walter.
He has been widely evoked outside the realm of psychotherapy for a quotation often described as the "Gestalt prayer". This was especially true in the 1960s when the version of individualism it expresses received great attention.