Abraham Maslow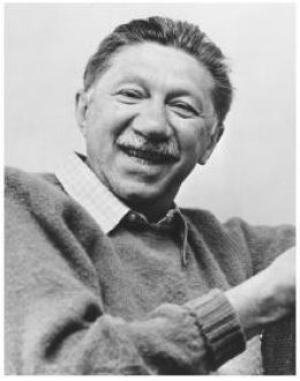 Abraham Maslow (April 1, 1908 – June 8, 1970) was a psychologist. He is mostly noted today for his proposal of a hierarchy of human needs.
Born in Brooklyn, New York, Maslow was the first of seven children of Jewish Russian immigrants to the United States.
His parents were uneducated, but they insisted that he study law. At first, Abraham acceded to their wishes and enrolled in the City College of New York. However, after three semesters, he transferred to the University of Wisconsin, where he received his B.A. (1930), his M.A. (1931), and his Ph.D. (1934) in psychology.
He studied with Harry Harlow, who was famous for his studies of rhesus monkeys and attachment behavior. A year after graduation, he returned to New York to work with E. L. Thorndike at Columbia.
Maslow first taught at Brooklyn College. During this time he met many leading European psychologists, including Alfred Adler and Erich Fromm.
In 1951, Maslow became the chairman of the psychology department at Brandeis University, where he began his theoretical work. There, he met Kurt Goldstein, who introduced him to the idea of self-actualization.
He retired to California, where he died of a heart attack after years of ill health.
Read more about Hierarchy of Human Needs.
Biography:

The Right to be Human by Edward Hoffman